Setting Boundaries Improves Your Relationships, Wins Respect, and Reduces Resentment
FROM THE DESK OF: CAROL A. HENRY


Do you stay in relationships you
know are not good for you
?
Has your partner ever asked you to do a task or activity, you said, "no," and they were obviously disappointed, so you gave in and said, "yes"?

Ever noticed your partner's negative behavior, and suddenly found yourself criticzing or judging, and you felt a little more superior or even spiritual than they?

Have you ever blamed someone else for the way you were feeling - lonely, mad, sad, and scared, or have you been blamed and just took it, feeling victimized?
If you answered, "yes," to most or all of the above questions, let me help walk you through the foundational building blocks for creating successful relationships: setting boundaries.
Boundaries help you regain your sanity, self respect, reduce stress, anxiety and resentment. They resolve victim/offender issues by stopping the 'blame game'.

Learning to set healthy boundaries is an adult skill that can be learned, although sometimes we need a little "coaching" to "improve our game"..
Themes of poor boundaries permeate difficulties in relationships both with self and others.
Here's What Others Say:
"Listening to Carol's MP3 on Boundaries provides a tremendous opportunity filled with ideas and tools for people to "get " a different response in their lives. It opens to the listener to understand what they may or may not be doing that is contributing to their situation, and ways to start to change it.

In my work, sharing Carol's tape with clients has helped to bring about lasting changes. I highly recommend it!" - Sondra Shaw, NTP



Below are two affordable, yet powerful options you can listen to again and again:
1. Downloadable audio of "Boundaries, the Key to Mature Relationships" Workshop, including handouts
2. Downloadable online audio/video Power Point Workshop, including handouts
What you will learn:
"Healthy" vs. "Unhealthy" boundaries

Signs that you are allowing others to run and control your life

Understanding yourself and evaluating what you really want in life

How to react when your boundaries are pushed to the limits

Words to speak that transform you from victim to victor

Why people-pleasing is an open invitation to letting people manipulate you

Visualizing exercises


Option 1- Audio link and PDF Handouts, for the affordable price of $19.95
Your Purchase Is 100% Protected

I'm so confident that you'll find value in "Boundaries: the Key to Mature Relationships," that I'm offering a "No-Questions-Asked" 100% Money Back Guarantee. If you use this package for 30 days and, for any reason want your money back, your money will be fully refunded.


TAKE A STEP TOWARDS CHANGING YOUR LIFE FOR THE BETTER NOW!



Note: After you make your purchase, you will be directed to the download page where the audio file and 3 bonus articles are available for you to download. Please follow the instructions carefully.
So go ahead and
click the Buy Now button
below now to start improving your relationships right away: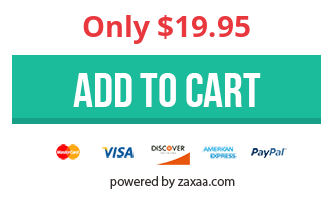 Option 2- My new PowerPoint "Boundaries" Class with PDF handouts, available for $29.95


To fulfilling relationships and self empowerment,

Carol A. Henry
www.carolahenry.com